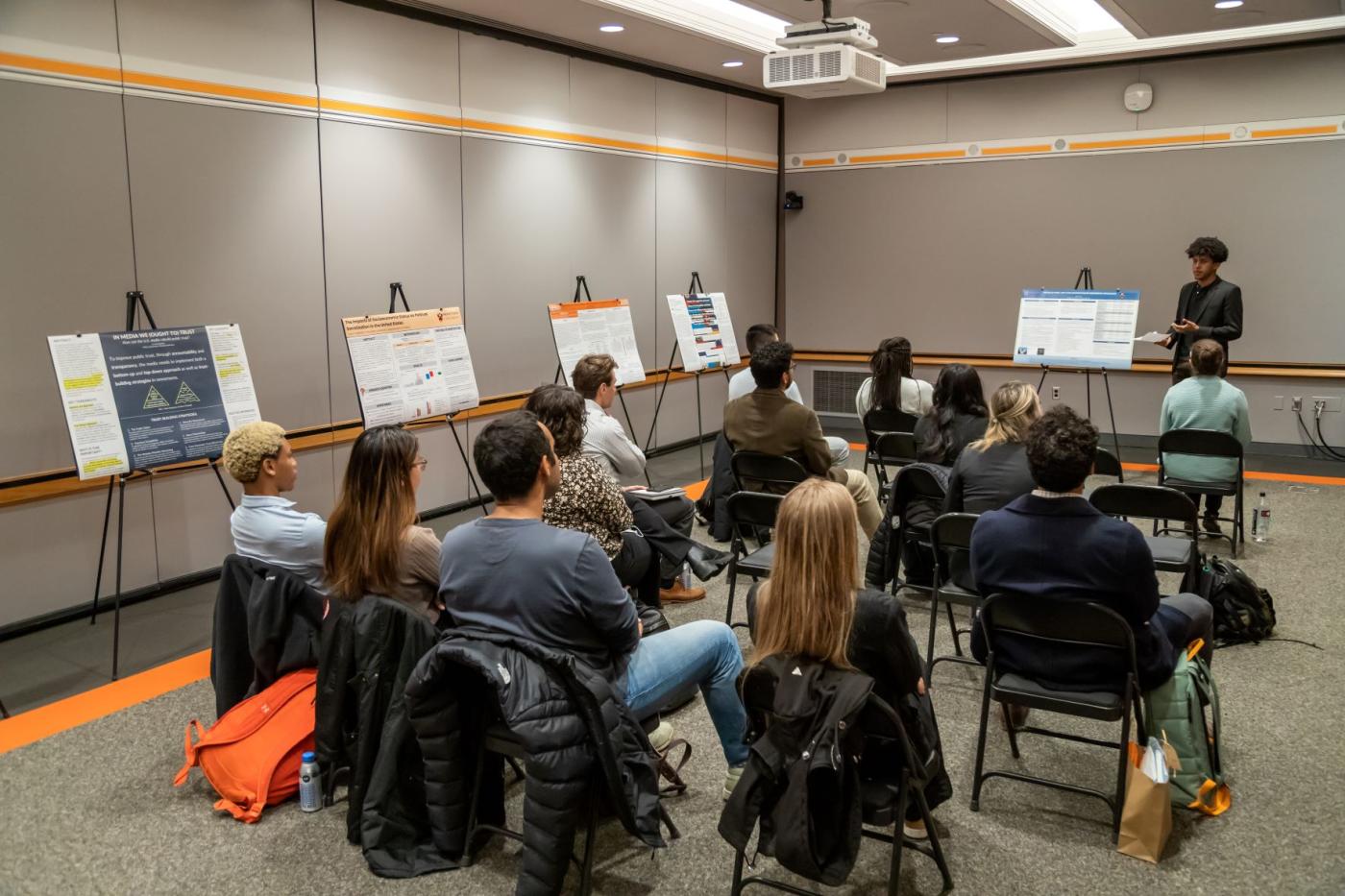 In order to graduate, seniors must present a professional poster describing their senior thesis research.
Early in the Spring semester, the Department hosts a poster information session. A handout with important guidelines will be distributed at that time. [If you are curious about what a poster looks like, Google "research poster session" before our formal meeting.] The Department will order and pay for the posters.
Students are required to upload a PDF of their thesis poster into the Politics Thesis Poster Database by the stated deadline (see Important Dates). A link with the database along with instructions will be sent as the deadline nears. An initial penalty of 2/3 of a letter grade and an additional penalty of 1/3 of a letter grade for every 24 hours that a poster is late will be applied, beginning at 4:00 pm on the PDF due date. 
Students must also attend the Thesis Poster Session, which will be held during Reading Period. Students are required to be at the Poster Session for the full duration. 
Beginning with the Class of 2022, the Department will award four $500 outstanding senior thesis poster prizes. Three will be determined by faculty graders, and one will be determined by an audience vote.
Questions about the thesis poster session requirement should be directed to Department Coordinator Gina Palmisano, and Graduate Coordinator for Senior Thesis Poster Session, Elliot Ji.