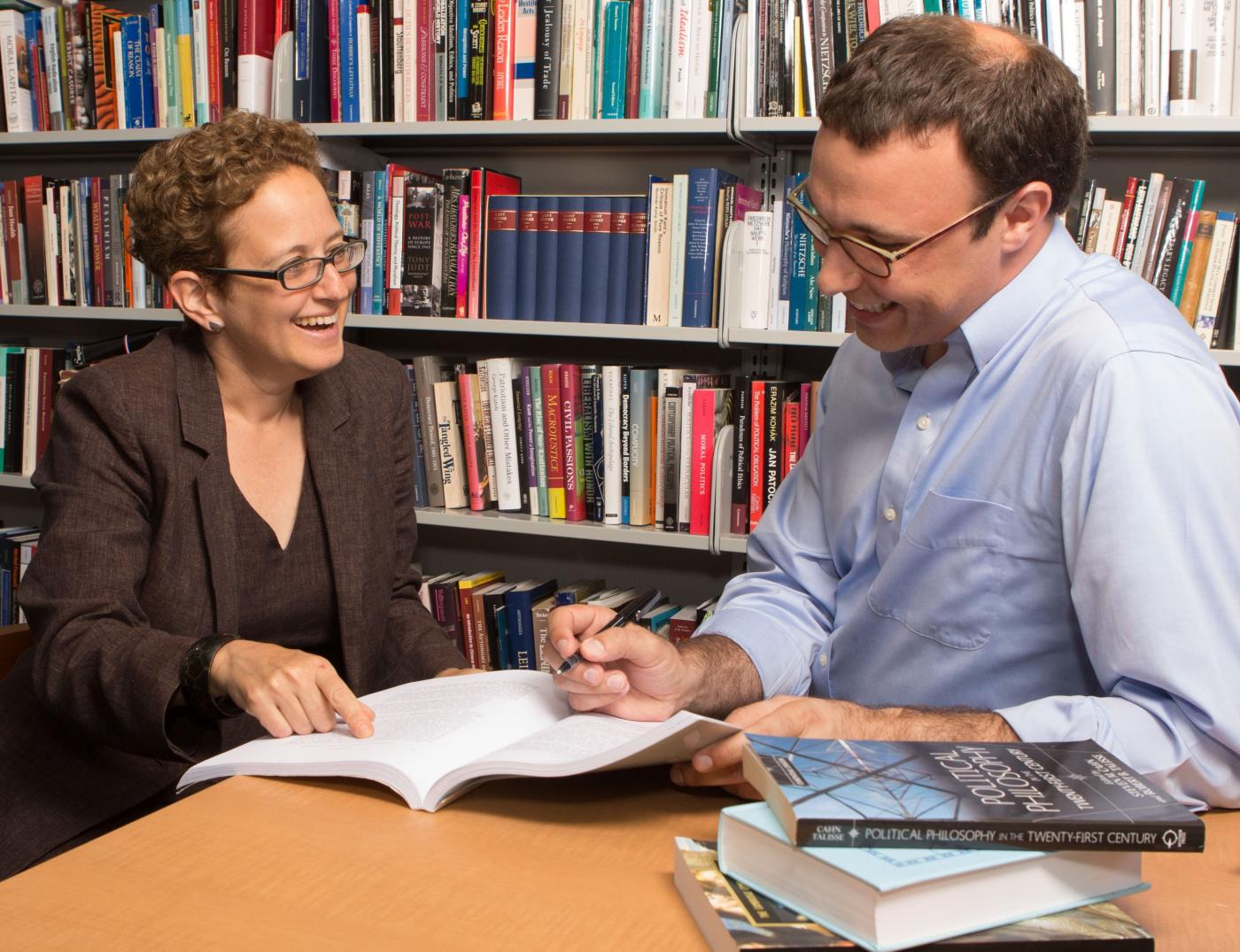 All graduate students in Politics are candidates for the Ph.D. There is no separate M.A. program. The M.A. may be awarded as an incidental degree for students continuing to the Ph.D. or as a terminal degree for those leaving the program. The departmental requirements for the Ph.D. fall into six categories, listed below and described in more detail in the program regulations and graduate student handbook.
Attain a passing grade in 12 to 14 seminars in the first two to three years of enrollment.  Attend and actively participate in a year-long weekly research seminar in your main field every year.
Successfully complete a workshop in Responsible Conduct of Research.
Successfully write at least three research papers, including at least two by the end of the second year, and an independent, article-length, directed research paper (the "591") submitted after the summer of the second year.
Pass the General Examination in three fields, normally taken in May of the second year. 
Make yourself available to serve as a preceptor to a faculty-taught undergraduate course for a minimum of four semesters, normally after passing the General Examination. Waived once student has led a minimum of nine precepts. 
Complete an acceptable dissertation prospectus by the end of the third year.
Complete an acceptable dissertation and pass a final public oral examination.