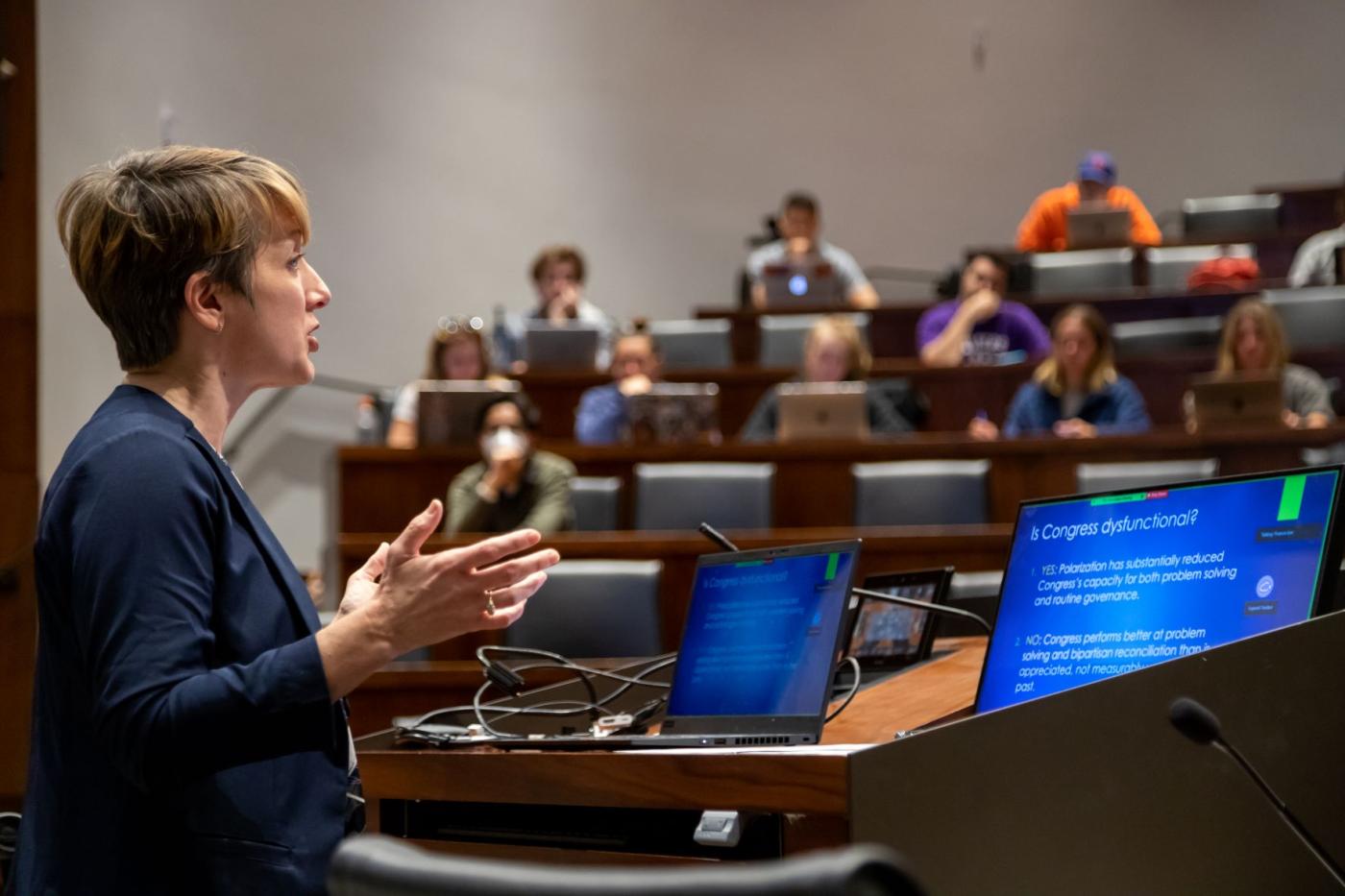 Politics courses taken on a P/D/F basis, before junior year, may not count as a prerequisite or for departmental credit. 
NOTE: In the case that a current Politics major took a course in Spring 2020 on a P/D/F basis, those grades will NOT factor into the Honors calculation or Departmental GPA, but will count as having completed the course, provided that the student has received a passing grade. [This exception only applies to Politics courses taken during Spring 2020 due to the onset of the COVID-19 pandemic and disruption to that semester.]
---
Normally, students entering the Department must have successfully completed at least two courses offered by the Department of Politics on a graded basis before the end of the sophomore year. The first two courses in Politics taken are considered prerequisites. The following rules apply to the designation of prerequisites by Politics concentrators:
Prerequisites may not be taken as P/D/F. 
One freshman seminar may count as a prerequisite if it is taught by a regular faculty member of the Department of Politics and has been approved as a prerequisite by the Director of Undergraduate Studies upon declaring the major. [In addition, on a case-by-case basis, the Director of Undergraduate Studies will consider counting a course taught by a regular Politics faculty in another department that is not cross-listed with Politics for departmental credit. If appropriate, such a departmental course may be approved to count toward the 3-2-1 requirement, under the discretion of the Director of Undergraduate Studies.]
Grades in prerequisites are counted in the calculation of departmental honors.
Prerequisites may be used to fulfill distribution requirements.
In addition to the two prerequisites, Politics concentrators are required to take a course in systematic analysis. Normally, this course should be taken no later than the first semester of their junior year -- and prospective Politics concentrators are encouraged to satisfy this requirement before the end of sophomore year.
Effective with the Class of 2025, only one of the two prerequisites may be an analytical course (e.g., POL 345). For example: (1) If a student has taken POL 345 and POL 346 as their first two Politics courses, a third Politics course will be required – one of which must not include a course that counts as meeting the Department's analytical requirement (e.g., POL 250, POL 345, POL 347, etc.). -OR- (2) A student who has taken SOC 245/POL 245 and POL 345 as their first two Politics courses will be required to take a third departmental in order to declare the major by the end of sophomore year. 
Transfers and late concentrators
Students who submit late requests for admission to the Department or who wish to transfer into the Department will be accepted, only if the Department can provide adequate supervision for junior and senior independent work. Students who have not completed prerequisites may be admitted at the discretion of the Director of Undergraduate Studies.