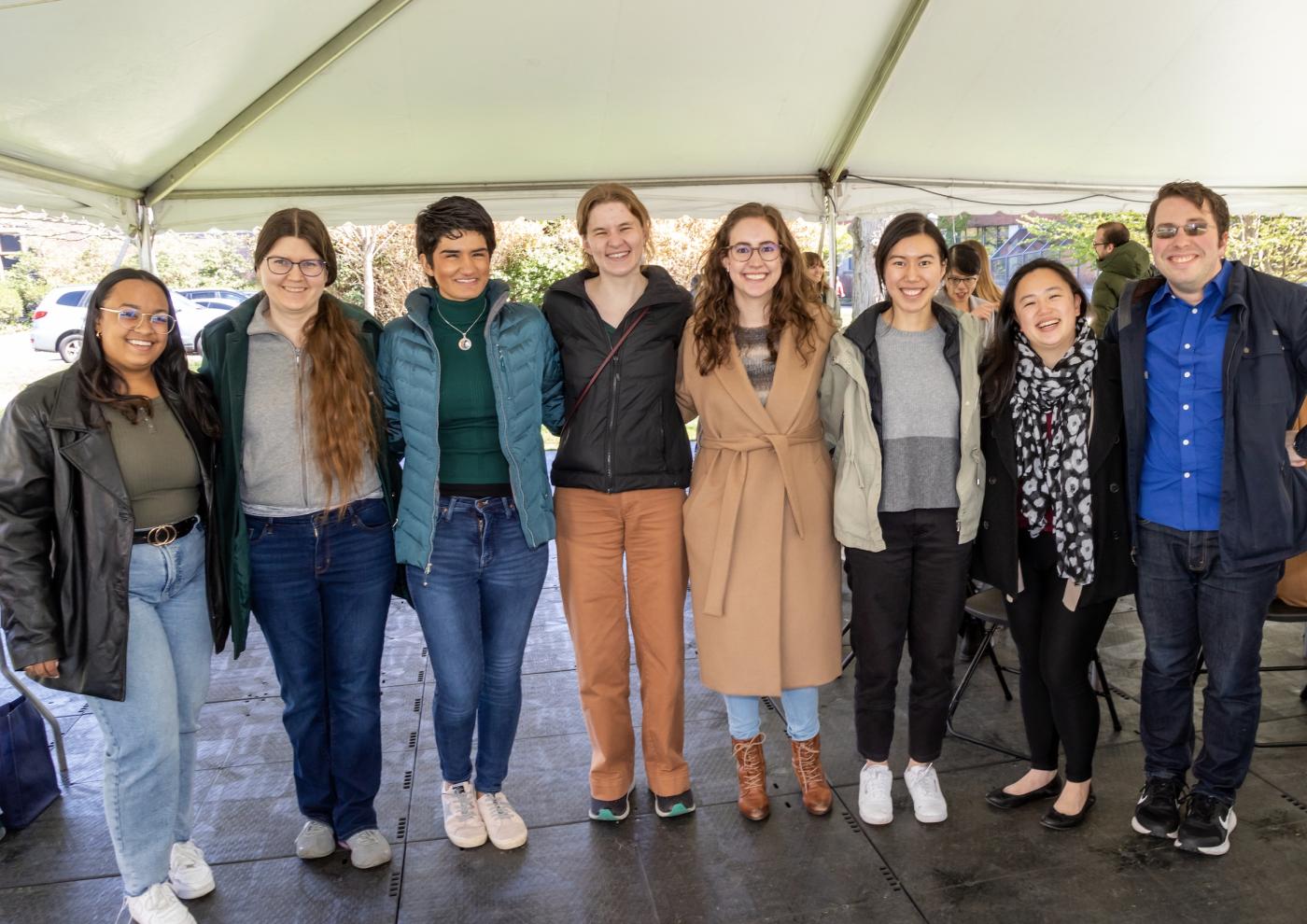 PRE-DOCTORAL FELLOWSHIP
The Department participates in the University's Pre-Doctoral Fellowship Initiative. The pre-doctoral fellowship is a one year, fully funded fellowship that includes an offer of regular admission to the Ph.D. program in Politics. The fellowship is intended for students who would benefit from an additional year of training before formally entering the Ph.D. program.
ASSOCIATE DIRECTOR OF GRADUATE STUDIES (ADGS)
This administrative role, which is held by Prof. LaFleur Stephens-Dougan, focuses on student mentoring, improving the Ph.D. pipeline, recruitment, admissions and addressing structural issues and concerns in the graduate program.
PROGRAM ON RACE, ETHNICITY AND IDENTITY IN POLITICS (PREIP)
The Program on Race, Ethnicity, and Identity in Politics (PREIP) organizes thematic events and other initiatives linked to the study of race, ethnicity, and identity, including a department-wide speakers' series and workshops on research issues related to the study of the politics of racial, ethnic, and other minoritized subpopulations. This inter-subfield program intends to create a supportive and generative community of faculty and graduate students working on a range of related topics including racism, colonialism, citizenship, contentious politics, social movements, and gender inequalities.
student Groups
Pride Politics is a group for LGBTQ+ and allied Politics (and adjacent) graduate students, staff, and faculty in order to create community and provide resources for being queer/an ally in Princeton and beyond. 
Princeton Women in Political Science (PWIPS) is a graduate student-led organization working to provide a welcoming environment, mentorship, and networking opportunities for female-identifying graduate students in Princeton's Politics Department. PWIPS seeks to provide a secure space to network informally and to discuss experiences and challenges concerning women's professional advancement in Political Science, the job market, work-life balance, and more.
Students of Color Alliance (SoCA) is a group for students of color and allies in the Politics Department. SoCA serves as a social space and as a supportive community for issues of diversity and inclusion within the Department.