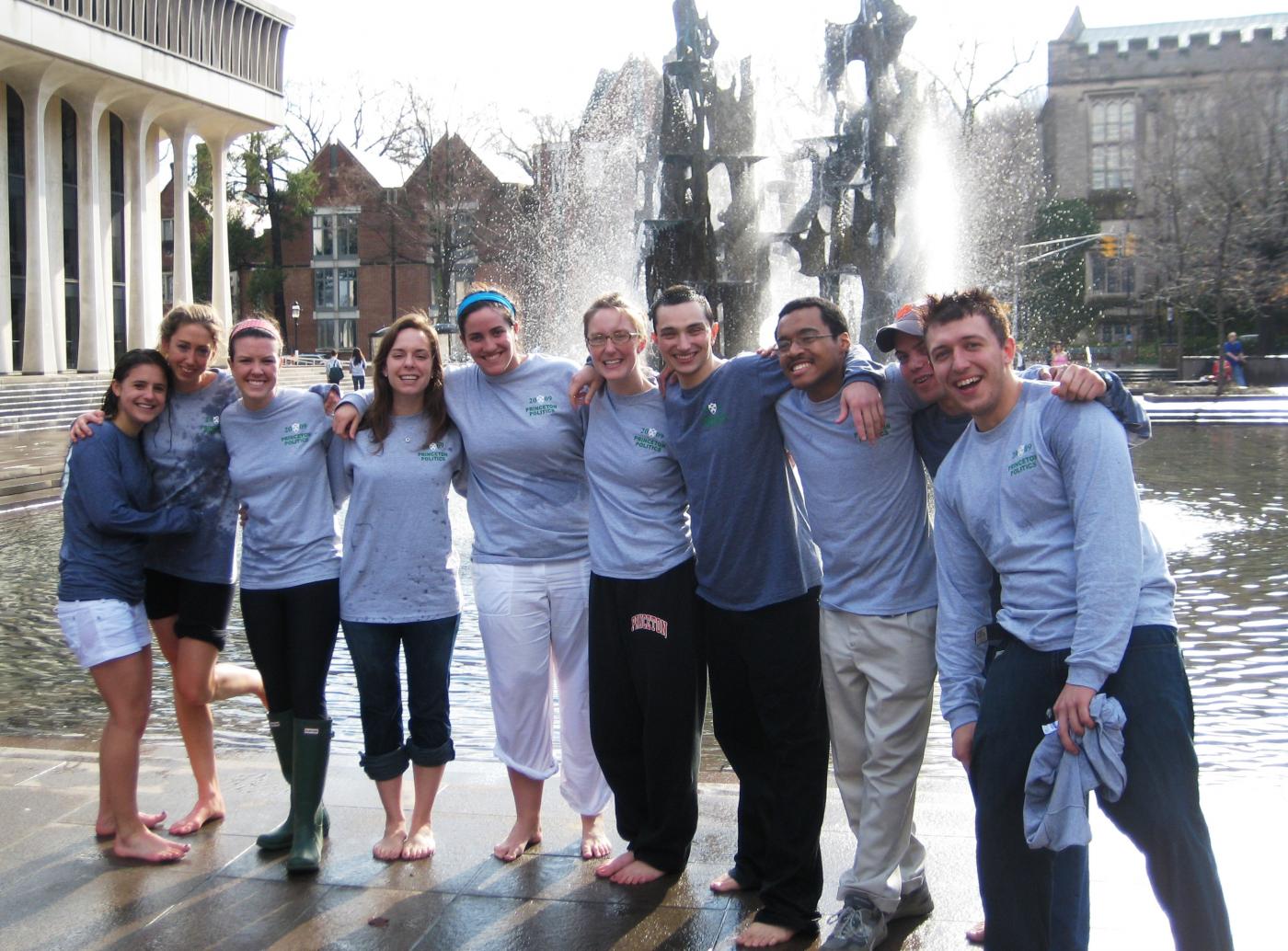 Politics concentrators select from among approximately 50 Politics courses each year.
In order to ensure that our students gain a broad and deep understanding of political analysis, the Department sets distribution requirements that govern course selection. Those rules are detailed in the four sections below:
Departmental Courses ("Departmentals")
By the end of the senior year, all students in the Department must complete, in addition to prerequisites, no fewer than eight departmental courses, of which two may be cognates. Note that the University sets a maximum of 12 courses (plus independent work) in a given department. Additional courses in the department may be taken, however, but will not count towards the 31-course minimum required for graduation.
Additional Notes: 
Courses taken as prerequisites will be counted as departmentals.
All departmentals must be taken on a graded basis. P/D/F not allowed.
All departmentals factor into the Honors calculation.
Once you have taken 2, 300-level courses in a given field, you may not take the introductory 200-level Politics course in that field.
Normally, students must take at least five departmentals at the 300-level or above.
With the approval of the Director of Undergraduate Studies, a graduate seminar may be accepted as a departmental.
Students must receive a passing grade in at least ten of the courses that count as departmentals.
Students must attain an overall average of C or higher in the ten or more graded courses that count as departmentals.
Field Selection
Upon entering the department, students designate a primary field (American Politics, Comparative Politics, International Relations, or Political Theory). Senior theses are written on a topic within the primary field.
The following policies apply to field selection in Politics:
Concentrators must take at least three courses in their primary field. 
In addition, at least two courses must be taken in a second field, and at least one must be taken in a third field. Five areas of study are eligible for designation as secondary or tertiary field: American, Comparative, International Relations, Political Theory, and Methods. Methods may not be used as a primary field.
A course taken to fulfill the Analytic Requirement cannot also be counted towards a field distribution requirement.
Prerequisites may be used to satisfy field distribution requirements.
Some courses are listed in more than one field, but no course may be simultaneously counted toward more than one field.
The primary field may be changed at any time before the end of the first semester of the junior year.
Cognates
Students in the Department are encouraged to take cognates when such courses are not at the introductory level and have substantial political content. Students can find relevant cognates in many neighboring departments, including (but not limited to) Anthropology, Economics, History, Philosophy, Psychology, Sociology, and the Woodrow Wilson School.
Click here to view the departmental policies that apply to cognates.
Questions regarding cognates including application materials should be directed to the Cognate Approval Advisor, Prof. Rafaela Dancygier.
Graduate Courses
Well-prepared undergraduates may take graduate seminars for full University and departmental credit. To enroll in a graduate seminar, the student must seek the signature approval of the instructor, Director of Undergraduate Studies, and their residential deans. The graduate course approval form can be picked up at any of the residential colleges and is also available online here.