Princeton admits students to the program once each year for enrollment in September. Applications for admission and financial aid, including all supporting materials, are due by December 15th. Decisions are typically announced in February, and each admitted student has until April 15th to respond. The Politics Department does not have an M.A. program and makes no provision for part-time students.
The online application form is submitted to the Graduate School, not the department, and is typically available in September. 
More details about the admissions process can be found on the Graduate School website.
For questions regarding uploading materials, please call the Graduate Admissions Office at (609) 258-3034 or email gsadmit@princeton.edu.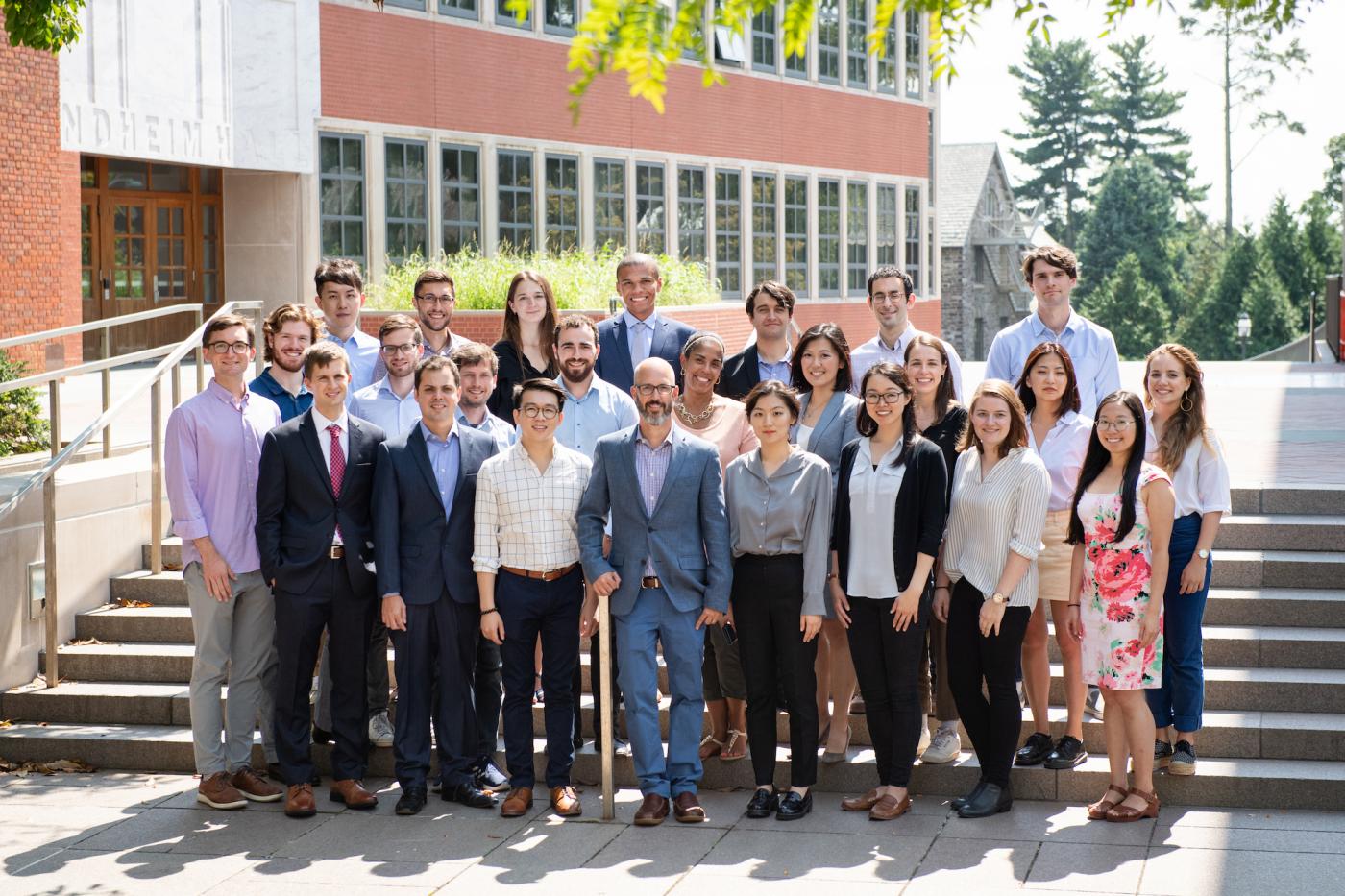 Along with your application, you must submit a writing sample (25 page maximum) and a personal statement (1,000 word maximum). The writing sample should be a seminar paper or a couple of chapters of a senior thesis (along with a thesis summary). Ideally, the sample would move beyond a literature review to display research abilities and capacity for original thought. The personal statement should describe your academic and career plans. In addition, it must indicate your intended major field of research:
American politics
Comparative politics
Formal and quantitative analysis
International relations
Political economy (first read the requirements of the Political Economy program)
Political theory
Public law
Before choosing one of these fields, please read the department's field descriptions and familiarize yourself with the relevant faculty interests. Please indicate your field at the top of your essay's first page, in capital letters.
Students may also apply to the Joint Degree Program in Politics and Social Policy, which is run by the Princeton School of Public and International Affairs and the Department of Politics.  Students who complete the program will be awarded a doctoral degree in Politics and Social Policy.  Students interested in the program will apply first to the Politics PhD.  In order to participate in the Joint Degree Program, students will submit a separate application to the interdisciplinary social policy faculty after their first year or second year of study in the program.